To the Tokyu Toyoko line "Toritsu - Daigaku" station, there are two stores called "Ano - Komiya". Moreover, they are built back to back. The shop in the east is "Tonkotsu" ramen, the store in the west is a common Tokyo ramen. This time, I visited a shop in the west. The climate has become warm recently. So, I came to eat ramen with little soup called "Shirunashi-Kei".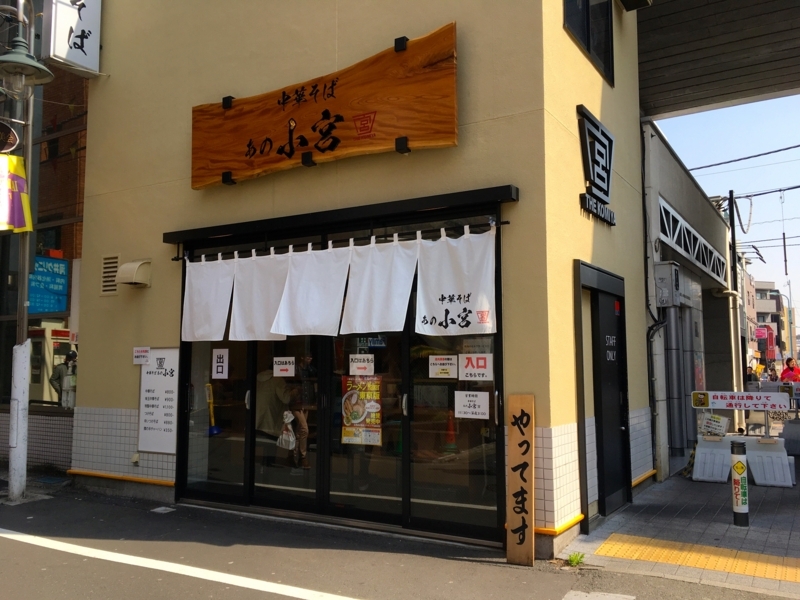 It has a lot of noodles and toppings though there is no soup. As you can see, the meat is piled up. shoulder loin meat, ribs, backfat and so on. They are boiled with soy sauce based sauce. It is a type that I like, very seasoned with beer. Eat it while mixing them with noodles.
The noodles are wide and twisted randomly. It is very tasty and sprinkled with black pepper. I mix it with sauce and sauce, and put eggs. It has an atmosphere like a very primitive pasta dish. The noodle has elasticity, slippery slippery but it often hits topping meat vegetables.
I throw in all the rice into the last sauce left. And stir again. Then it will be like a primitive and wild risotto. Rice which took in all the taste is delicious. I already eat too much and I will be happy to die.
Thank you for today's delicious ramen!