I came to Musashi Koganei Station on JR Chuo Line. There are also many ramen shops in this area and it is a lot of fun for me. This time I visited a store called "MURASAKI". I understand that this shop will provide ramen including juice of shellfish, but recently I heard rumors that direction changed. It seems that it has increased the lineup of NIBOSHI soup now. I ate rich NIBOSHI ramen.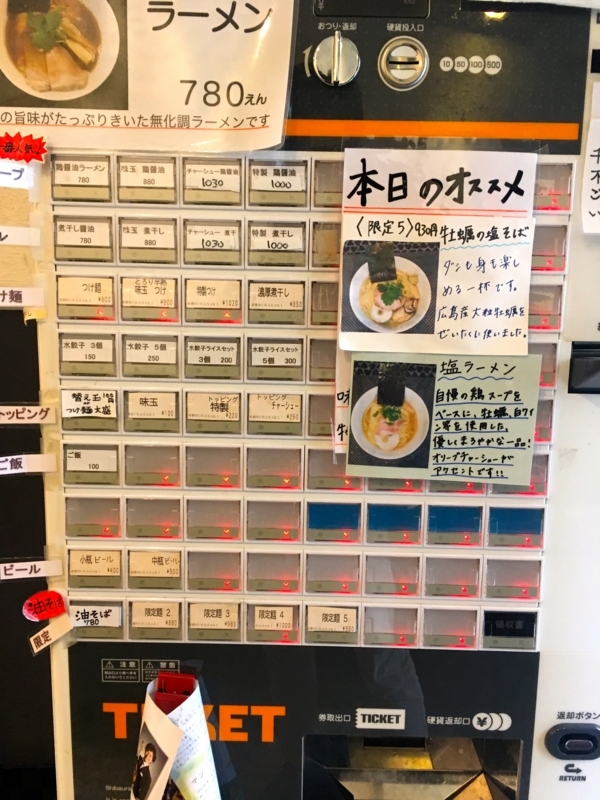 The soup has a very dark beige color. I can see that it contains a rich NIBOSHI, and I also know that a thick chicken extract is also used. Taste is very heavy, saltiness is slightly strong, NIBOSHI bitter. Perhaps the chef seems to be using a bitter taste, among other NIBOSHI, and it seems that there are people who think that this soup is not good. I like it.
Noodles are thin, straight, and contain little moisture. It is very compatible with the rich NIBOSHI taste, and often entangled with soup. And it expresses the texture of the wheat faintly.
AJITAMA (semi-boiled egg pickled in sauce) is slightly small. However, it contains a lot of sauce taste, especially the yolk taste is deep.
Meat of the topping is also good. There are two kinds. Pig shoulder loin and chicken breast meat. Shoulder loin is a thoroughly infused taste at low temperature and has a very rich flavor. Size, thickness, softness. Whatever you feel, you will be satisfied. Breast meat has an elegant taste. Very light taste, saltiness is good. Its softness is enough to imagine silk.
The change in the direction of this store seems to lead to good results. I want to come back again.
Thank you for a wonderful ramen today!