Suddenly there are popular ramen shops on the hills surrounded by mountains, rivers and forests. It moved a few months ago from around Tsurugashima station. Why did the store move out of its way to inconvenient places? I did not understand the reason. However, when I actually went to this new shop, I was surprised by the opening feeling of the place and I liked the place. The name of the shop says "Tonchibo".
This shop provides a very simple and traditional soy sauce ramen. It is interesting for young people to make traditional ramen. And the service of the store is very good. I think it's a nice store.
I feel pork extract and soy sauce in soup. And I feel more, the taste and flavor of NIBOSHI. It includes bitterness and sweetness. Although I do not feel innovation in its taste, I feel honesty and greatness on the other hand. It is a taste that does not get bored.
Noodles are homemade. It has a soft crisp and keeps a good aroma of flour. The noodle is thin, opalescent, and looks very simple.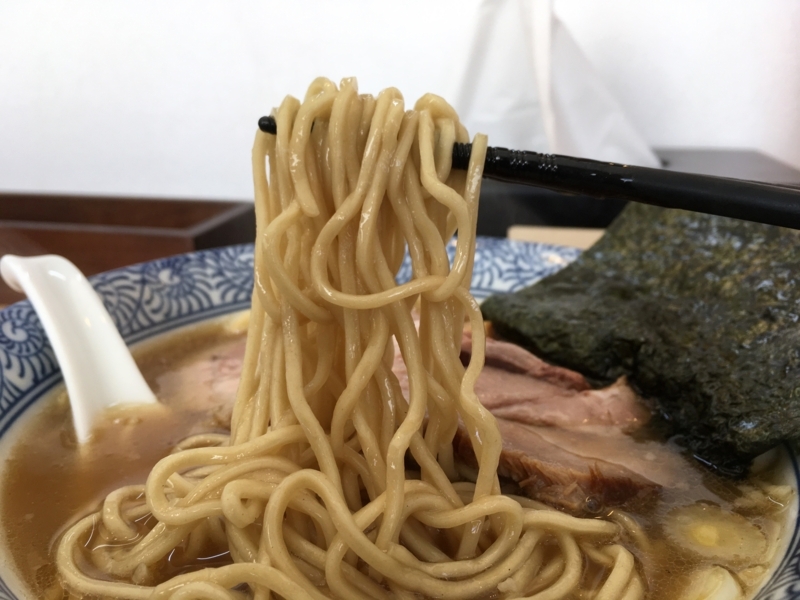 The meat of the topping is very big. And it is soft. It is a shoulder loin of a pig, there is less unnecessary fat, it is delicious. It sucks the soup like a sponge. I like to eat it.
This shop is a little far away, but if there is opportunity for long drive to Chichibu, I would definitely recommend it.
Thank you for delicious ramen today too!